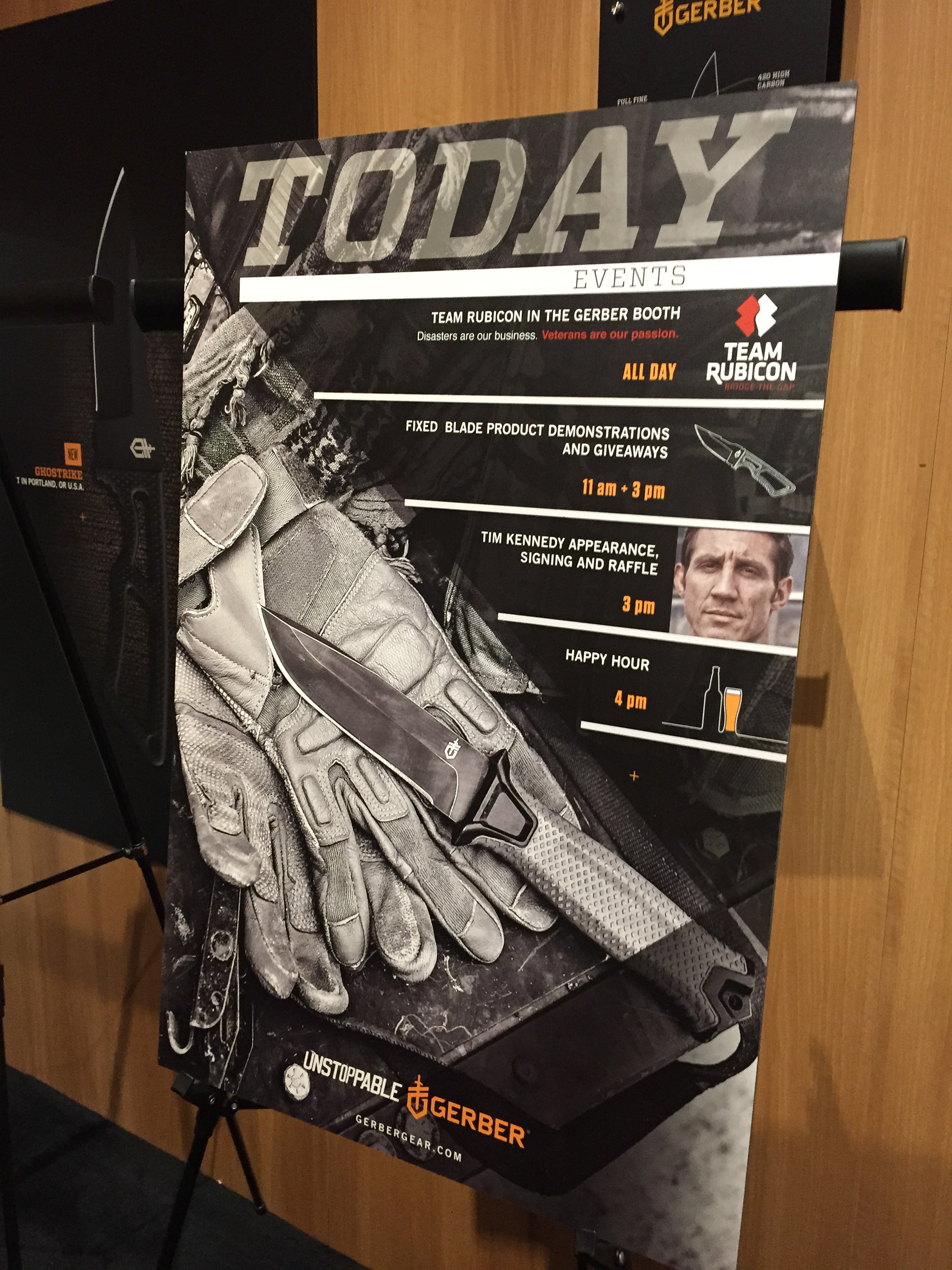 Some SHOT Event Show Signage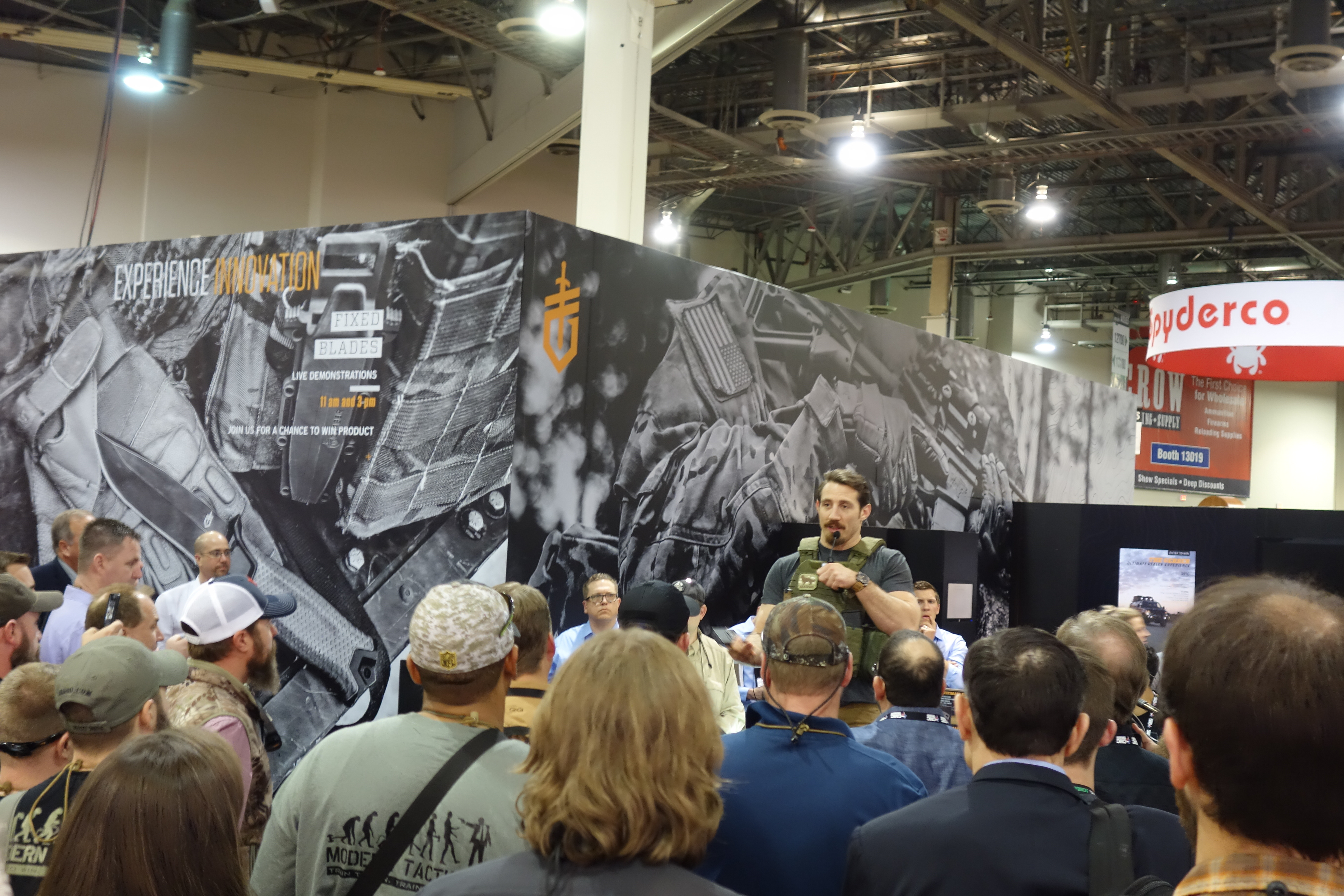 MMA Fighter, Soldier, and TV Celebrity Tim Kennedy speaking to the crowd in front of my graphics, using the new type style devised by Todd Bischoff and my lockup design for that year's theme, graphics and print ads, "Experience Innovation."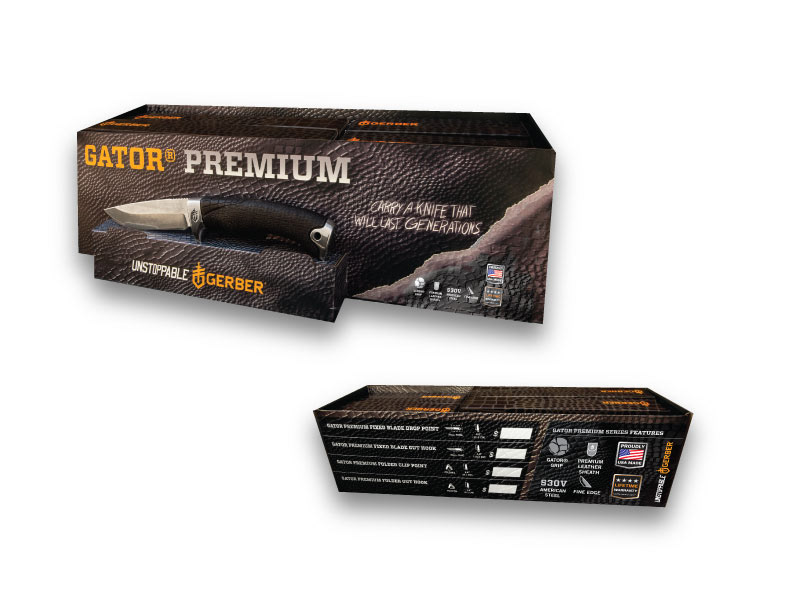 Gator Premium Retail Display Box Graphics
I spent a lot of time on taking an existing Gator texture that Mark Boucher created and turning it into a 3-Dimensional visual. I did created this first for a one-off print ad and our brand leaders ended up wanting me (and my co-workers) to use it a lot elsewhere. Here it is applied to a premium display box that held six individually-boxed Gator Premium knives.
Packaging Design by the unmatched structural talent of Engineer Servi Esguerra.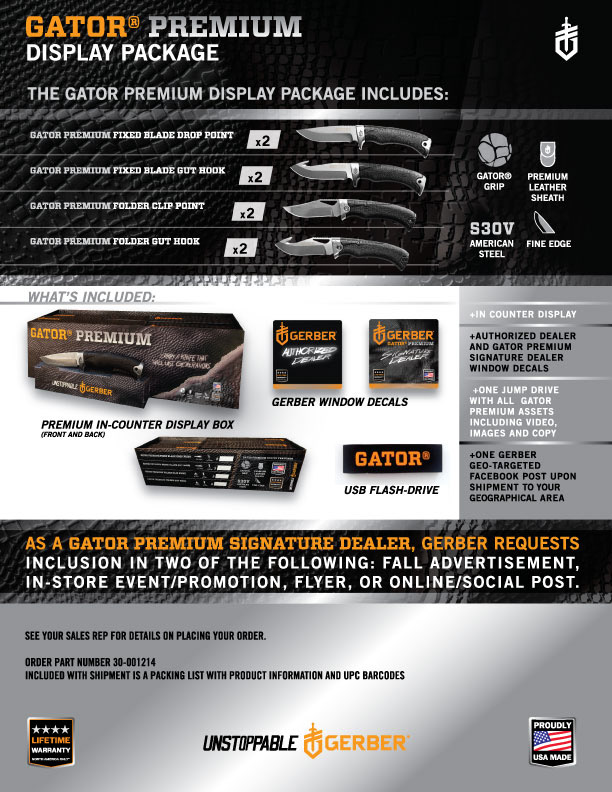 A Gator Premium Sell Sheet, showing the same box rendering and lots of B2B information for Gerber tech reps.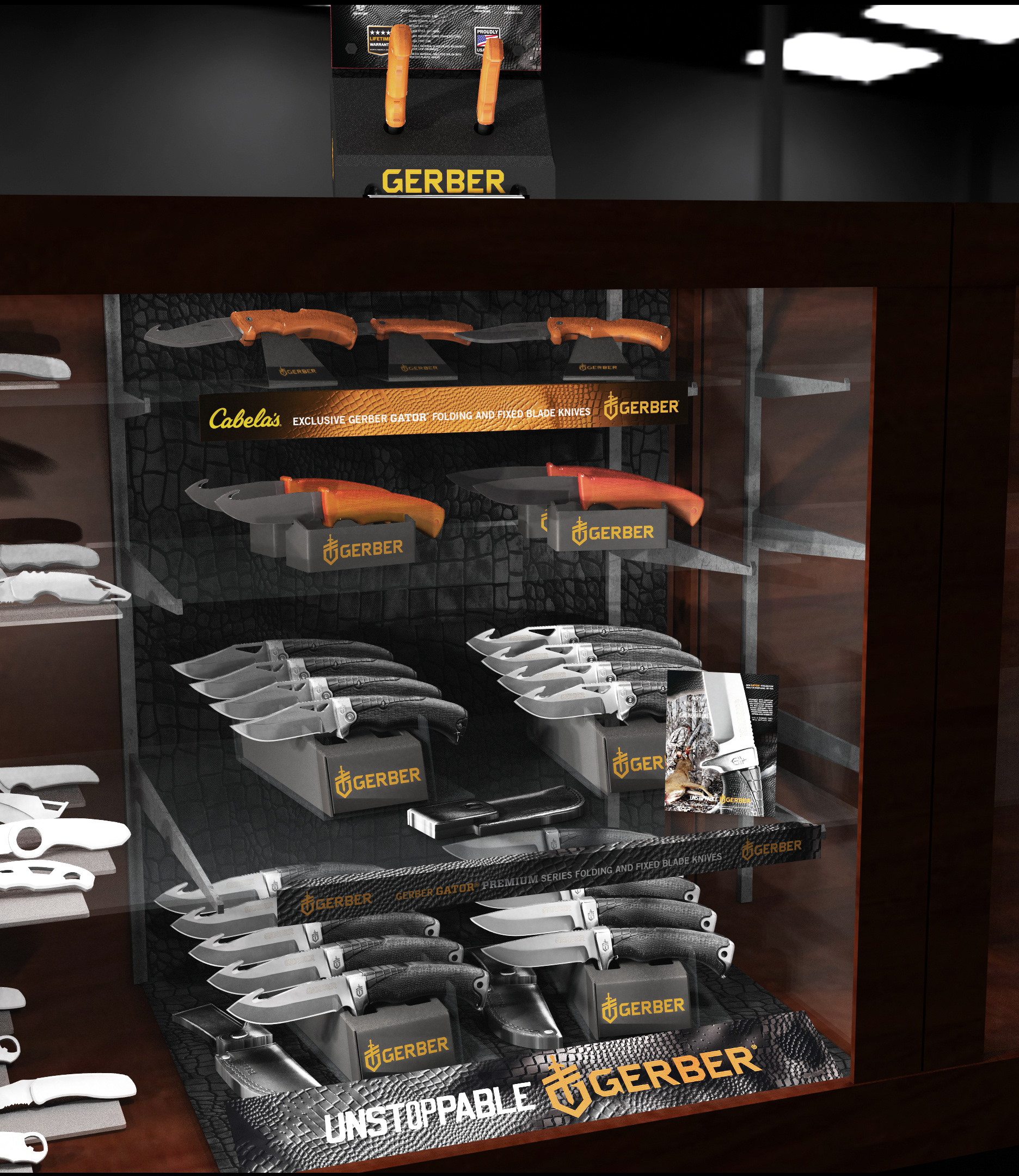 Gator Premium Cabela's Display Graphics
This was a premium retail display graphics I created for Cabela's. The 3D rendering of my work here was done my beloved co-worker, the late, brilliant Mark Boucher for presentation purposes.